Svensson's Americas subsidiary is undertaking a major expansion at its Charlotte, North Carolina location. The expansion, which is expected to be complete by the end of the summer 2019 will add an additional 30,000 square feet of warehouse space to Svensson's existing 28,000 square feet of warehouse and office space. When completed, the expansion will nearly double the footprint of Ludvig Svensson, Inc., increasing the capabilities for the rapidly growing US, Canadian and Latin American markets.

"The continued growth of our existing customer base, coupled with new opportunities and Svensson's long term approach are all drivers in the extension of our current facility space", says Mauricio Manotas, President of Svensson Americas. "This investment is one of Svensson's many commitments to our local customers and will allow us to offer improved productivity, greater flexibility and reduced lead times."
We know what our customers need and are adding more machinery and stock to accommodate growing demands, enabling us to operate more efficiently and offer best in class service, all while staying true to the quality that's put into our products since the beginning.", adds Manotas.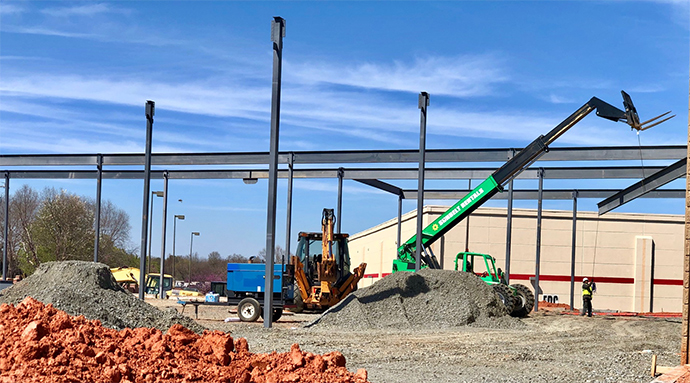 Furthermore, this year marks Ludvig Svensson, Inc.'s 30th anniversary, making 2019 an exciting year for us. As we celebrate thirty successful years in the Americas, we look at the history of our company and how far we have come. With four generations of company roots dating back to 1887, we are always innovating. We will continue that tradition which has carried the company for over 130 years.
As the innovator and leading provider of climate screen solutions for the greenhouse industry, we are committed to providing the best overall experience to our customers and are thankful to continue to serve the American market. None of this would be possible without our loyal and trustworthy customers, those who have believed in our product from the beginning. Through the highs and lows of the market, we will always be the leading climate screen provider.